One of the things that often surprises foreign tourists visiting Tokyo is the lack of traditional ryokan (Japanese-style inns) here. People just don't use them the way they used to: as far as most Japanese are concerned, a ryokan is somewhere you go to escape everyday life – for a relaxing onsen trip, say. When you're going somewhere on business nowadays, you stay at a business hotel; and when it's for a more romantic entanglement, you go to a love hotel.
The Japanese have been looking for places to cop a furtive fumble for centuries now. In the Edo period, deaichaya (literally, 'dating tearooms') were popular: rented rooms where a man and woman could enjoy a little privacy. When American air raids during World War II left most of the capital in rubble, frisky couples just took to the great outdoors. One of the most notorious spots for al fresco frivolity was the Kokyogaien National Gardens – much to the amusement of American officers, who were rumoured to spy with binoculars from the neighbouring Daiichi Seimei Building.
As the country rebuilt itself during the 1950s, a new type of ryokan known as tsurekomi yado (literally, 'bring-along inn') began to flourish, which during the '70s would develop into the establishments we now know as love hotels. The success of the Meguro Emperor, a cod-European castle that first opened for business in 1973, set the mould for love hotels as flamboyant, luxurious play pens. Rivals were soon competing to out-do each other with eccentric touches like revolving beds, mirrored walls and bathtubs fit for a Roman goddess.
Sadly, repeated changes to the laws regulating love hotels have meant that only a few of these old-school edifices now remain – and even those are in danger of disappearing altogether. Compared to their extravagant predecessors, today's love hotels are dowdy creatures, offering little more than spacious rooms, large beds and oversize bathrooms. Which is all well and good for the average couple, but if you want to get kinky in a mock kabuki theatre or European mansion, you'll need to take your business to Hotel Geihinkan.
Established back in 1962, this wonderfully old-fashioned den of iniquity can be found in a love hotel district about 15 minutes' walk from Kawasaki Station. The area is also home to a hospital and a number of schools, meaning that it would be illegal to open a love hotel here nowadays, but the Geihinkan and its fellows are given a free pass by virture of that fact that they got in there before the laws were changed. The same regulations also prohibit refurbishments, meaning that the hotel today still looks much the same as it did when it first opened. And that's a good thing.
Part of the fun at Geihinkan is in choosing from the range of rooms on offer, with concepts ranging from the obvious (Versailles, Cleopatra) to the downright literary (one suite is named after Yang Guifei, a famous imperial consort in 8th century China). It's a dazzling selection, so we were surprised when the owner told us that most customers opt for the most basic (and, by extension, cheapest) rooms. 'Many of them are only looking for a place to have sex,' he says. 'The ones who choose a more elaborate room are often cosplay nuts.'
That's far from unusual in today's love hotel world, too. There's now an entire sub-scene of people who turn up at hotels with suitcases full of clothes that they'll use in their own photo-shoots; they even have their own specialist website, Studiohotel.jp, for making bookings. It may seem like an odd hobby to some, but the owner knows good business when he sees it. 'Cosplayers don't use the bed, or the bath, and they keep the room spotless,' he says. 'We welcome them with open arms!'
He reports that the customers are mostly Japanese, but they do get the odd foreign couple from time to time – with memorable results. 'Room service once reported that they'd been summoned by a couple of blonde girls who were dancing around the room dressed as Heidi,' he recalls with a smile. And while many love hotels refuse entry to homosexual couples and groups of three or more, Geihinkan caters to just about anyone.
Would it be overdoing it to label this place an essential tourist destination? Maybe not. Compared to the bland, boring rooms you find at big-name hotels in Tokyo and the world over, the suites here are far more distinctive – and at a price that puts five-star rivals to shame. If you're looking for a quintessentially Japanese experience, then by all means stay a night or two at a top-class ryokan. But for a taste of old-school Japanese originality, venerable love hotels such as this are hard to beat.
Geihinkan, 4-7 Shinkawadori, Kawasaki-ku, Kawasaki, Kanagawa Prefecture (15 mins from Kawasaki Station, east exit)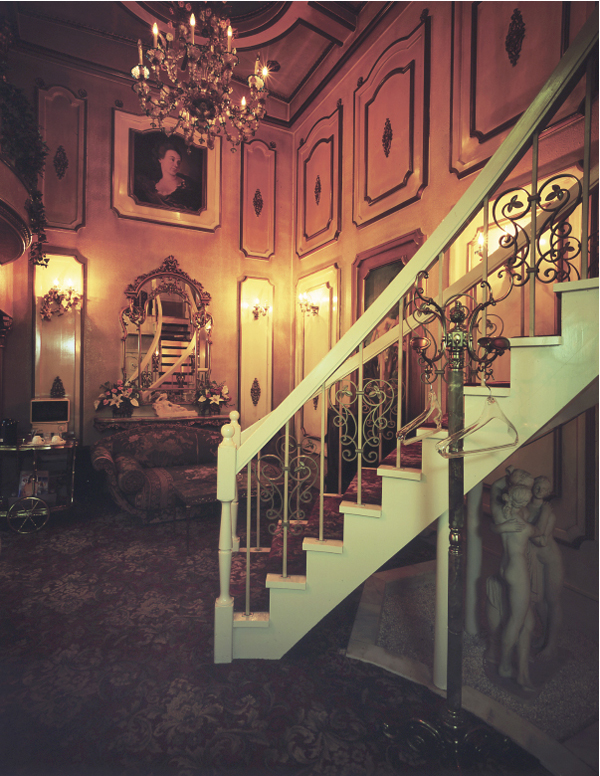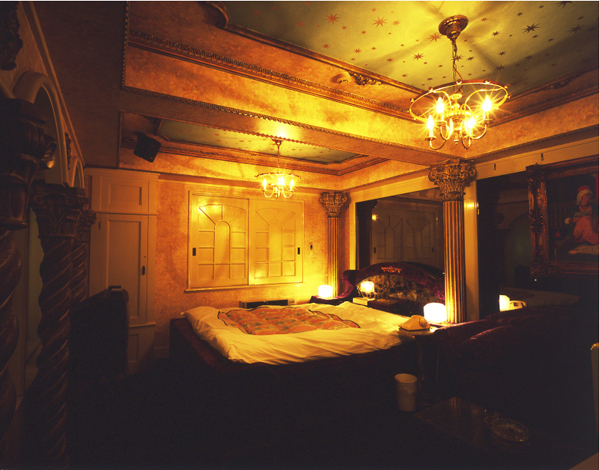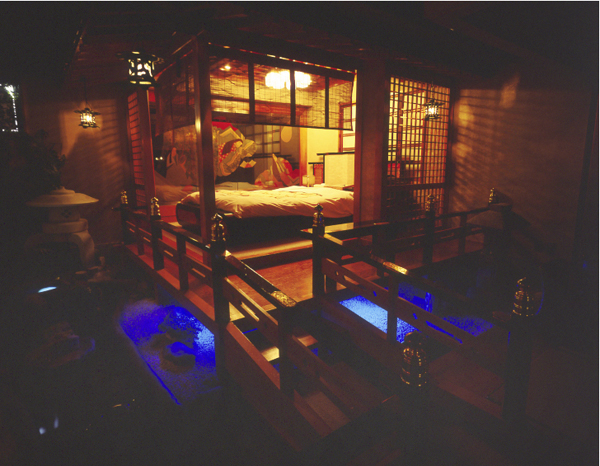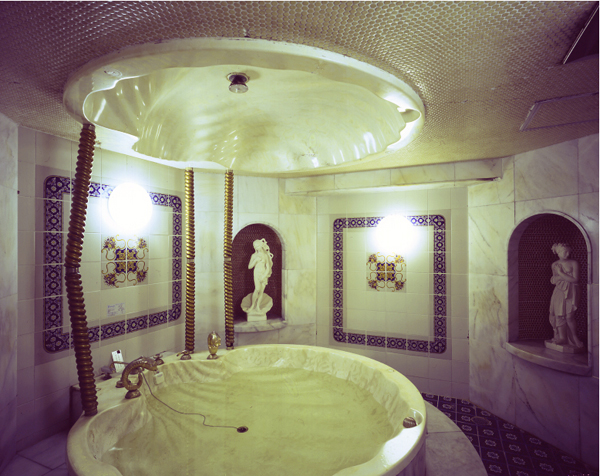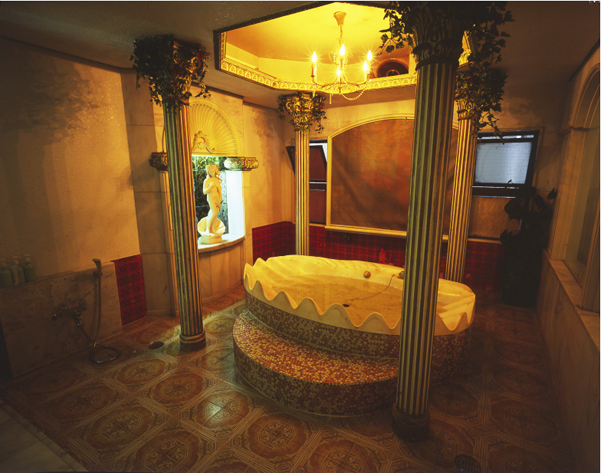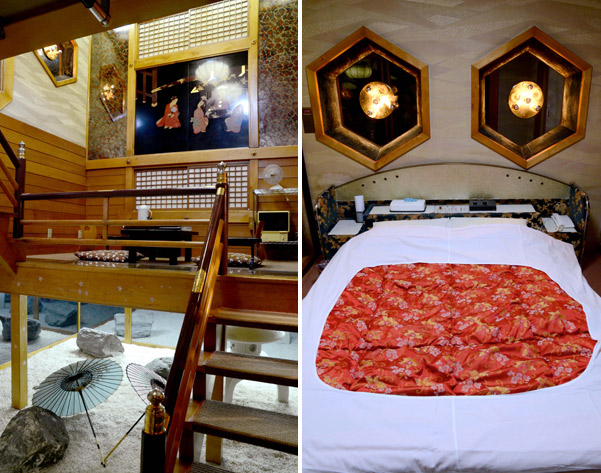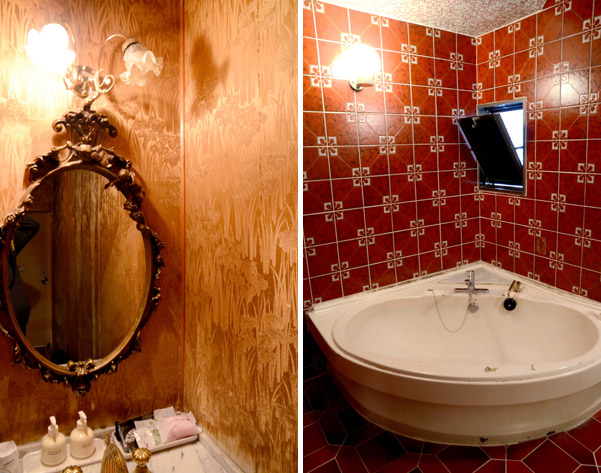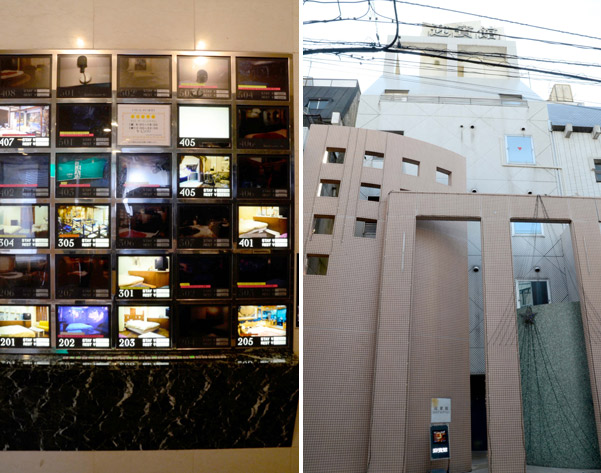 Kyoichi Tsuzuki is the author of books including 'Roadside Japan' and 'Tokyo Style'. Official website: www.roadsiders.com

Text/photos by Kyoichi Tsuzuki
Translated by Brin Wilson