SPECIAL PROMOTION
Looking for a good day out that doesn't involve leaving town? South-west Tokyo is home to some of the capital's most intriguing neighbourhoods, and there's no better way to check them out than with the Triangle Ticket. This one-day, all-you-can-ride pass covers the Tokyu railway lines linking Shibuya, Jiyūgaoka and Futako-tamagawa stations – 17 stations in total, including some we guarantee you've never heard of. If you're not sure where to start exploring, we've teamed up with Tokyu to choose a local hotspot for each of the stations (plus one extra for both Shibuya and Futako-tamagawa). From an early-morning market tour to a brand-new park to one of the best cups of coffee in Tokyo, there's something for everyone here. ¥390 well spent, in other words.

1.See all of Japan in one place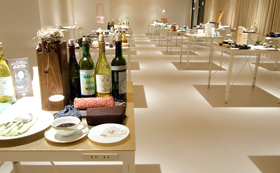 This novel museum is all about spreading the love: each exhibition is devoted to showcasing a particular theme – from food to fashion, crafts to architecture – as represented by all 47 of Japan's prefectures.

d47 Museum, 8F Shibuya Hikarie | Shibuya Station (Tōyoko, Den-en-toshi lines)
2.Drink the world on tap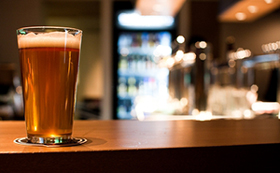 Like a craft beer bar on steroids, Goodbeer Faucets has over 40 microbrews on tap – focussing mainly on Japanese and American varieties – which it serves in a slick, chrome-and-concrete setting.
Goodbeer Faucets | Shibuya Station (Tōyoko, Den-en-toshi lines)
3.Hit the gym for ¥400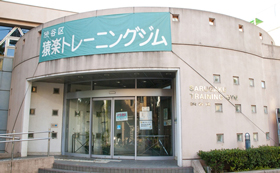 If you live, work or study in Shibuya Ward, you're allowed to use the facilities at this public gym – and at a bargain price, too (¥400 for high school students and over, ¥100 for junior high schoolers).
Sarugaku Training Gym | Daikan-yama Station (Tōyoko line)
4.Get buttoned up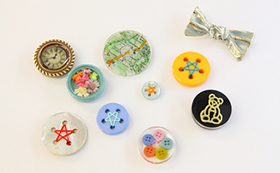 There's a button for every garment amongst the 4,500 varieties on offer at this specialist shop, from antiques to originals. Best of all are the own-brand five-hole buttons, where the thread forms a star shape after sewing.
&Stripe | Naka-meguro Station (Tōyoko line)
5.Make your own muesli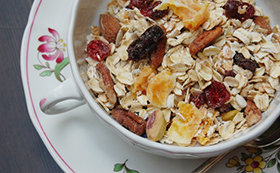 As if selling the most gourmet breakfast cereals in the capital wasn't enough, Good Morning Tokyo also lets you customise your own granola and muesli, made with Montana-grown grains that are toasted in-store.
GMT by Good Morning Tokyo | Yūtenji Station (Tōyoko line)
6.Share some cake salé with your pet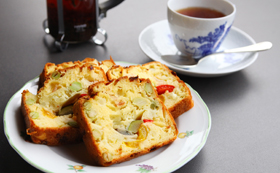 This popular patisserie has scored a hit with its savoury cake salé, a deliciously moist treat filled with vegetables and bacon. Dog owners can enjoy it with their pet pooch on the outdoor terrace.
Quatre Kakinokizaka shop | Gakugei-daigaku Station (Tōyoko line)
7.Have a hotpot for dinner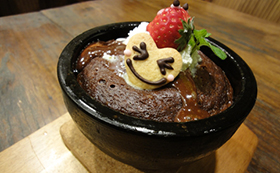 Stone pot cooking is the speciality of this relaxed eatery, though the owner-chef might also tempt you with recipes picked up on his travels to Spain, California and farther afield. Be sure to try their stone pot desserts, too.
Cosi Cosi | Toritsu-daigaku Station (Tōyoko line)
8.Pick up some ethical products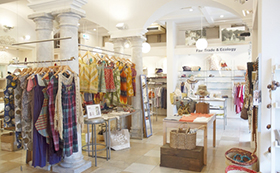 Fair trade isn't just about food: at People Tree, you'll also find clothing, accessories and homeware, all ethically sourced from countries in Asia, Africa and South America. There's also a space in-store to drink tea and coffee.
People Tree Jiyugaoka | Jiyūgaoka Station (Tōyoko, Ōimachi lines)
9.Tuck into a fancy treat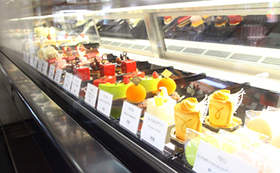 The late Yujiro Ishihara was a fan of this venerable patisserie, where you can sit amongst antique furniture while sampling some of the exquisitely presented cakes on offer.
Parlour Laurel | Kuhombutsu Station (Ōimachi line)
10.Sip on a Cup of Excellence
World-famous coffee authority Kentaro Maruyama – chairman of the Cup of Excellence competition – offers only the classiest Joe at this café, the first Tokyo branch of his Karuizawa-based Maruyama Coffee chain.
Maruyama Coffee | Oyamadai Station (Ōimachi line)
11.Retreat to a temple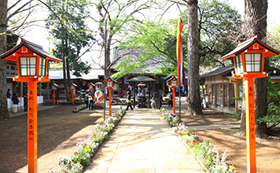 Nestled at one end of the verdant Todoroki Valley, next to a waterfall that was once used for ritual purification, this famous 'power spot' has a history stretching back over 900 years.
Todoroki Fudo Temple | Todoroki Station (Ōimachi line)
12.Chomp on an Aomori apple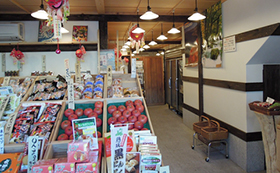 The northern prefecture of Aomori is famous for its apples, but you'll find a far wider range of fresh produce on sale at this grocery shop, all of it shipped direct from the city of Towada.
Towada no Shokutaku | Kaminoge Station (Ōimachi line)
13.Limber up with some morning yoga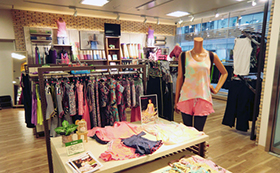 The Futako-Tamagawa branch of sports shop Oshman's takes full advantage of its surroundings: it organises regular morning yoga classes and jogging sessions along the nearby riverside. Beginners welcome.
Oshman's, Futako Tamagawa Rise | Futako-tamagawa Station (Ōimachi, Den-en-toshi lines)
14.Frolic in a brand-new park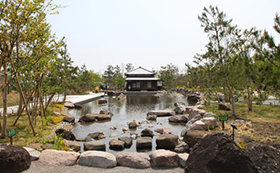 So new they haven't even finished the whole thing yet, this park was partially opened to the public in April 2013, and includes a spacious children's play area as well as a traditional Japanese garden for the grown-ups.
Futako-Tamagawa Park | Futako-tamagawa Station (Ōimachi, Den-en-toshi lines)
15.Take an early morning market tour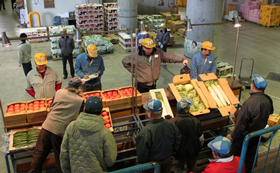 Anyone can take a guided tour of the market opposite Kinuta Park if they book in advance – though you'll have to get up early. The flower and fruit & vegetable sections are particularly popular with female visitors.
Setagaya Market | Yōga Station (Den-en-toshi line)
16.Slurp on dan dan noodles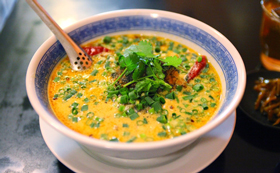 There's always a good crowd at this cosy, idiosyncratic Chinese restaurant, and most of them are ordering the dan dan noodles – a mouth-watering dish that, once sampled, isn't easily forgotten.
Benitokage | Sakura-shinmachi Station (Den-en-toshi line)
17.Find beauty through chocolate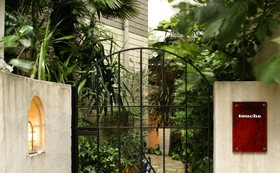 Therapist Kosuke Suzuki offers a range of aromatherapy and spa treatments at his salon, the most unusual of which uses – of all the things – chocolate as its main ingredient.
Touche | Komazawa Station (Den-en-toshi line)
18.Mix some spring water in your drink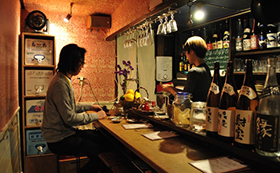 Japan's hot spring resorts didn't just provide the inspiration for this petite bar: they also supply the water that's used in preparing the food and drinks. Look out for their special events, where local creative types man the bar for the night.
Onsen | Sangen-jaya Station (Den-en-toshi line)
19.Shake your own snow globe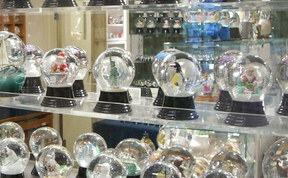 Ikejiri Institute of Design is home to the world's first – and, perhaps not surprisingly, only – art museum dedicated to snow globes, and you can even make your own at one of their special workshops.
Snowdome Museum | Ikejiri-ōhashi Station (Den-en-toshi line)
Triangle Ticket


Unlimited rides between Shibuya, Jiyūgaoka and Futako-tamagawa for a day! Explore the best of the Triangle Area.

Price (for purchases within Triangle Area)
Adults ¥390
Children ¥200
* please ask about prices for travel from other stations

Available at...
Tickets sold at all Tokyu line stations (excluding Setagaya & Kodomo-no-kuni line stations)
* same day purchases only

By Time Out Tokyo Editors