Part of the appeal of the World Cup is the incredibly high level of play – and pride – that goes into it. Friday July 2 brings us the quarterfinal match, pitting FIFA number one ranking Brazil's Green and Yellow going into play against FIFA number four ranking Holland's Clockwork Orange.

Liquid Loft at Ebisu's Liquidroom and Time Out Café & Diner will be hosting a public viewing of this exciting match-up. To help bring the spirit of the game to you, France's elimination is your gain, allowing Djibril Cissé to attend as special guest.

Cissé's playing style has gotten him recognised as a monster scorer with countless indirect scores in France's top Ligue 1, as well as a key player in victories in UEFA Champion's League play. Joining Cissé in the festivities is Harajuku chef Restaurant I's Keisuke Matsuhima, owner of five-time consecutive Michelin-starred Restaurant Keisuke Matsushima in Nice, France. Join these two for a night of World Cup talk and a football match that's sure to keep you on the edge of your seat. Following the match, keep the rest of the night open to the possilbity of joining Cissé for a musical match-up of DJ's to keep the party going on into the night.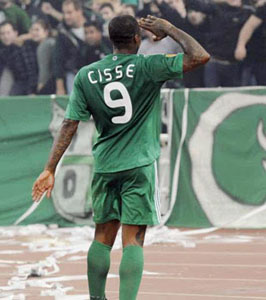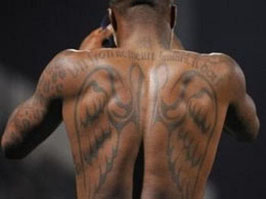 Djibril Cissé
French national team member Djibril Cissé made his World Cup debut in 2002. He's made his mark on the game, known for his extraordinary scoring power and speed. Cissé joined England's Liverpool FC for the 2004-2005 season, however play for that season was put to an end due to a multiple leg fracture suffered in a match in October 2004. He returned to play with Liverpool during UEFA Champions League play in the spring of 2005. After another broken leg in warm-up competition took him out of the German 2006 World Cup, Cissé returned to play on loan from Liverpool with Marseille, which also manoeuvred him into position to join the Marseille team for the 2007-2008 season. For the 2008-2009 season Cissé secured a loan to Sunderland AFC, and has since played with Greece's Panathinaikos club for subsequent seasons. For the 2010 South Africa World Cup, Cissé's impressive record continued to garner great expectations for him and his team.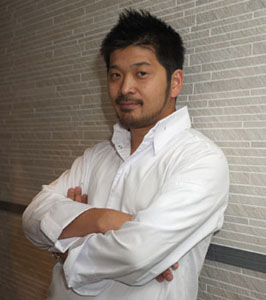 Keisuke Matsushima
At the age of 20, chef Keisuke Matsushima relocated to France in pursuit of knowledge in all things culinary. A few years later, on his twenty-fifth birthday, Matsushima opened Restaurant Kei's Passion, in Nice, France. Only three years after opening the upstart restaurant, it received a star from France's esteemed Michelin Guide. Following this honour, the restaurant was revised and expanded into the eponymous eatery Keisuke Matsushima. In the years since, until 2010, the restaurant has consistently been starred by Michelin every year. 2009 saw Matsushima open Restaurant-I in Harajuku, and also found him dubbed as one of 'The World's 100 Most Respected Japanese' by Newsweek magazine.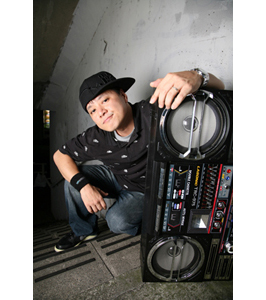 DJ Ta-Shi
In 1984 DJ Ta-Shi saw the film 'Flashdance' and his life changed, becoming absorbed music and the hip-hop world. By 1987 he was starting down the road to his career in DJing, and by 1992 had become DMC Japan champion of a host of battles. After becoming a legend on the battle scene, in 1994 he brought his discerning skills to the judging arena, taking part in judging panels in battles. Old habits die hard, and Ta-Shi still hit it on the battle scene, taking part in skirmishes on the side which allowed him to further cultivate his entirely original style that has given him a solid, loyal following of fans that just keeps on growing. 2009 saw 'Scratch God' DJ Q-bert and DJ Ta-Shi team up for an Asian tour that gave him a new platform for his unmatched skills on the turntable – skills that have captured the ears of fans and club people and his peers from all over the world.

Brazil vs Holland
Date: Fri July 2
Time: 10.30pm open
Location: Liquid Loft, 2F Liquidroom and Time Out Café & Diner
Admission: ¥1,000
Website: www.liquidroom.net/