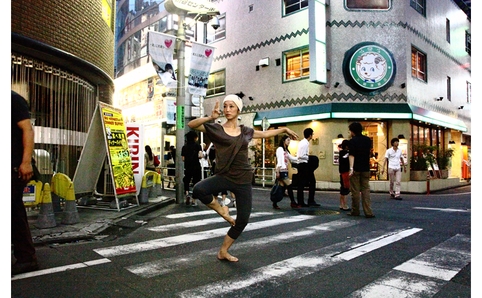 Daisuke Nishimura took this pic of a Japanese dancer striking subcontinental poses in Shibuya's Centre-Gai. Masako Ono trained as an Odissi dancer in Bangalore, and now teaches and dances internationally. You can find out more on the official Masako Ono website.
Click here to see a larger version of Masako Ono.
Got a photo of Tokyo to submit? Email it to us here, along with your name and the title of the photo. By submitting, you agree that you are the sole owner of all rights to the photo, and TOT may alter or use it in any way.