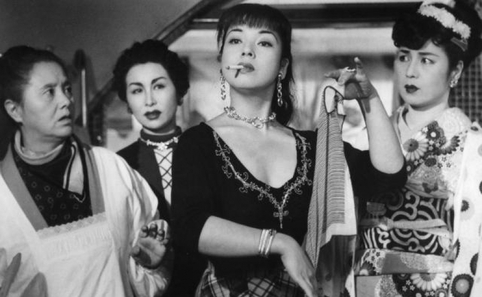 Street of Shame (1956)

Machiko Kyo
As versatile as she was insanely prolific, Machiko Kyo appeared in over 60 films during the 1950s, including timeless classics such as Akira Kurosawa's Rashomon (1950) and Kenji Mizoguchi's Ugetsu Monogatari (1953). She even earned a Golden Globe nomination for her performance alongside Marlon Brando in the American comedy The Teahouse of the August Moon (1956). Brando's own attempt to pass himself off as Japanese in the same film is probably best forgotten.

Sexiest roles: Her Lady Kesa in Gate of Hell (1953) was the 12th century stunner to beat them all. And who can forget Mickey, the trashy and voluptuous prostitute in Street of Shame (1956)?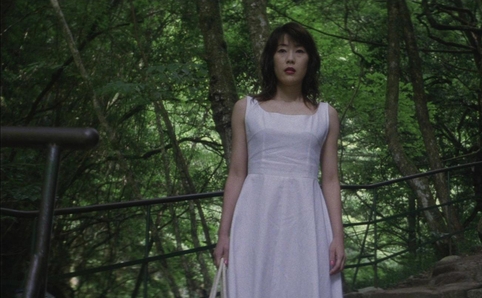 Akame 48 Waterfalls (2003)

Shinobu Terajima
She's not a conventional beauty, by any means, but Shinobu Terajima takes roles that most mainstream Japanese actresses wouldn't touch. And, yes, this often involves a lot of humping. She won a scad of Japanese film awards for her breakout performances in 2003's Vibrator and Akame 48 Waterfalls, then went one better last year when she took the Silver Bear at the Berlin International Film Festival for Caterpillar.

Sexiest roles: Some of Terajima's most explicit films are too disturbing to be considered sexy, but she's irresistible as the wayward Aya in Akame 48 Waterfalls. She also shines as a housewife embarking on an affair in the otherwise rather rubbish Love Never to End (2007).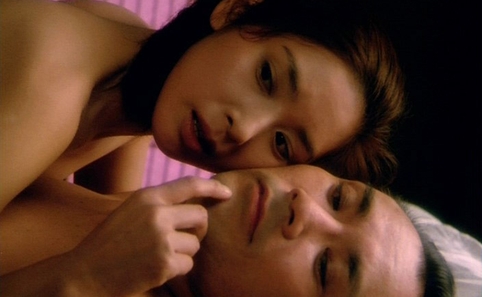 Sada (1998)

Hitomi Kuroki
One of the most famous graduates of the all-female Takurazuka Revue, Hitomi Kuroki has gone on to a career as a successful screen actress. Best known to overseas audiences for the 2002 horror flick Dark Water, she's also not averse to risque roles, most famously her award-winning turn in Paradise Lost (1997).

Sexiest roles: Keshin (1986) got things off to a kinky start, but Kuroki was never more erotic than as the unhappy housewife embarking on a doomed affair with Koji Yakusho in Paradise Lost. We've also got a soft spot for her quirky Sada Abe in 1998's Sada, a far cry from the sexually explicit depiction in Nagisa Oshima's notorious In the Realm of the Senses.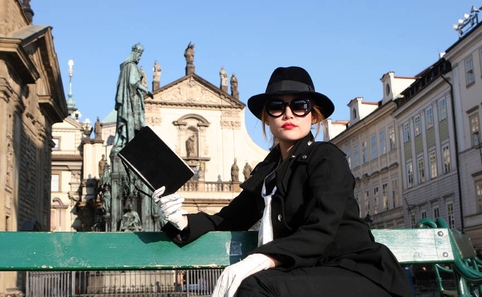 The Brothers Bloom (2008). ©2007 Summit Entertainment

Rinko Kikuchi
Rinko (known to her mum as Yuriko) spent the first seven years of her film career playing bit parts in indie flicks, before being plucked from terminal obscurity to star in globe-straddling drama Babel (2006). The film earned her an Oscar nomination (Best Supporting Actress, the first for a Japanese woman in 50 years) and a fairly prominent position on the casting couch whenever the part of 'troubled Japanese female' pops up.  
Sexiest roles: Ryu in Map of the Sounds of Tokyo (2009) – a hit-woman working at the fish market, who makes occasional time for a series of animalistic romps with the lonely Spanish fellow she's supposed to kill. Elsewhere, Bang Bang in The Brothers Bloom (2008) is not sexy in any blatant sense, but she has a feistiness about her that will certainly do it for some.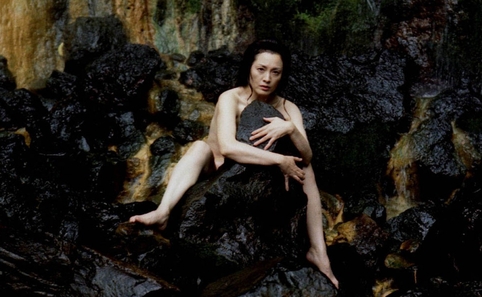 Runin: Banished (2005). © ゼロ・ピクチュアズ2004

Keiko Matsuzaka
When Keiko Matsuzaka was presented with the Purple Ribbon for lifetime achievement in 2009, she'd clocked up over 80 film appearances and somewhere in the region of a hundred TV dramas. No stranger to awards, she's also gone home with the Japan Academy Prize three times: for The Gate of Youth, Fall Guy and The Sting of Death.
Sexiest roles: There's a streak of eroticism running throughout Matsuzaka's career, whether she's playing a uni student talking sex in Night Clinic (1971), an ex-geisha having an affair with a very young Hiroyuki Sanada in Lovers Lost (1982), or an exiled courtesan ageing disgracefully in Runin: Banished (2005).