Times might be difficult, but Barcelona's lively spirit prevails, expressing itself in myriad ways. Among them: the city's wonderfully varied nightlife. Going out is a local pastime in Barcelona, practised by young and old alike, and its nightlife culture is fertile ground for new and unusual ideas. The joyful appreciation of tradition meets the open, somewhat anarchic embrace of change. The result is a constantly evolving nocturnal landscape that reinvents itself without losing its identity.

The weekend, redefined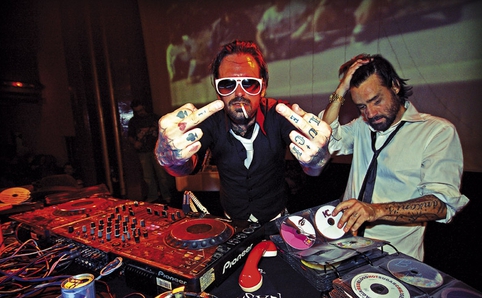 In most places (Barcelona included), Friday and Saturday are the traditional nights out. As the weekend gateway, Thursday has its moments. But Monday? This is usually the night to lie low and heal the weekend wounds. But not in Barcelona – at least not for trendy types in their twenties. For them, Monday has become a hugely popular party night, and clubs around town have been more than happy to oblige. Monday night isn't for everyone, of course – it takes a certain kind of reveller to kick off the week with a late night. Expect to see students or members of other nocturnal tribes who don't have to get up early, or those who are young enough to bounce back from a night of excess without too much pain.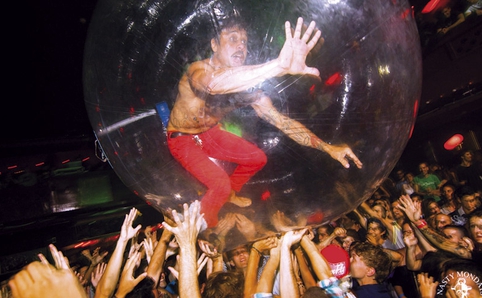 The rise of Monday-night club sessions has its roots in two events. A party called Nasty Mondays, started by the Nasty Garage DJs a few years back, and the city's wildest rock 'n' roll karaoke night: Anti-Karaoke.
Karaoke, reinvented

Picture a glorious, old-world dance hall: gilded woodwork, red drapes, a gigantic chandelier. Bright spots light up the stage and Rachel Arieff, the charismatic, outrageous MC – brain, heart and soul of Anti-Karaoke – struts up to the mic in platform boots and sequins. She's there to introduce those daring enough to mount the Anti-Karaoke stage. Performing in front of this raucous, demanding crowd of believers takes serious backbone: no screen, no subtitled videos to help you out; nothing but a music stand, a melody and your unflinching rock 'n' roll spirit. And most do away with the music stand altogether – the truly committed come with the songs seared into their minds.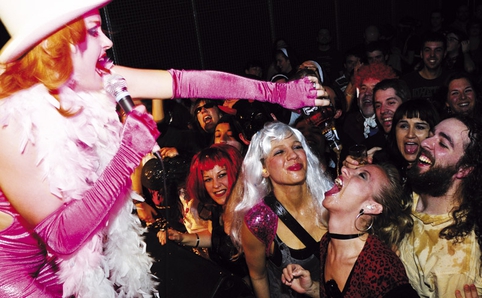 With the motto 'nothing is more rock 'n' roll than partying on a school night', the event developed a cult following and in the process got the club scene excited about rock music again (Guns N' Roses is a particular AK favourite). Soon big, important clubs began to take notice, and it didn't take long for the Apolo to book both Anti-Karaoke and Nasty Mondays. Once the Apolo went mad over Mondays, it was only a matter of time before other clubs followed suit, leading to the birth of the current craze.
Gin and tonic, reborn

Drinking a gin and tonic at a Monday-night '80s party might constitute the height of Barcelona hipness – but this simple blend is no passing fad. The British-born drink is now a beloved pillar of Spanish cocktail culture, and is a fixture on many menus across the city.
Not too long ago, gin and tonic faced a bit of a crisis. Seen as the choice of old ladies with lavender hair or the last resort of college bacchanalians, it was shunned by most of the world's cocktail bars. In Barcelona, people were still ordering gin and tonic, but it was a no-frills affair: a standard gin and a standard tonic in a Collins glass, a couple of ice cubes, and a slice of lemon or lime.
So how is it that leading magazines and food and drink writers are now celebrating Spain as perhaps the best place in the world for a G&T? Sit down in one of Barcelona's gin and tonic temples, and you'll begin to understand. First, there's the astounding selection of gins (some bars boast up to 50 different kinds) and excellent tonics (none of the corn-syrup-sweetened stuff that passes for tonic in some places). Secondly, there's a respect for craft: the choice of glass, the ice cube consistency, the slow pouring of tonic down a swizzle spoon. Thirdly, there's the love of creativity: bartenders can develop their own inventive concoctions, discover perfect pairings and dream up a garnish as delicious as it is visually appealing. At XIX Bar, for example, they steep their gins in extracts for days to obtain concoctions with new and unexpected flavours. Their most recent creation is an Asian concoction of Japanese green tea and lime. Another G&T temple, Bobby Gin, creates what they call 'gin-fonks' that involve treating the gin beforehand to add smoky or aged nuances.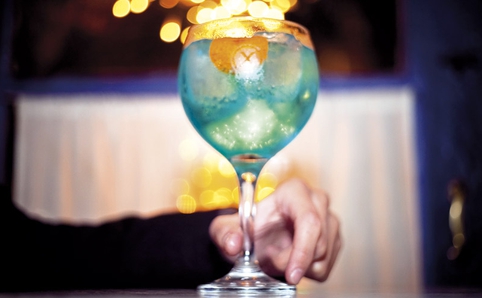 No one really knows the origins of the trend that turned the gin and tonic (simply called gin tonic in Spain) into the country's cocktail of choice. Theories as to why, however, abound. Some claim the gin and tonic never left Spain, calling the current fervour the natural evolution of something that always existed, and part of the country's flair for gastronomic innovation. After studying the encyclopaedic cocktail menu in a classy bar, you'll see that when it comes to gin and tonic, science is as important as art, complete with tastings, conferences, and even lectures on the perfect ice cube.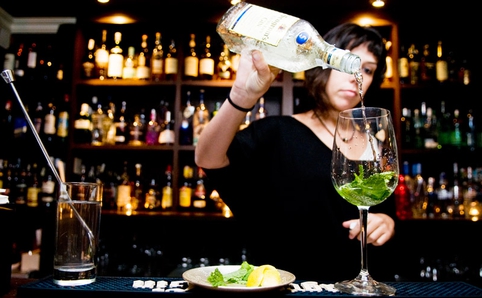 Others claim the gin and tonic's resurgence is due to its refreshing properties – ideally suited to a hot climate – and versatility (great as an aperitif, but also good after a meal). Plus, it's a chameleonic cocktail: the spirit is a complex, aromatic universe of botanicals, giving bartenders a vast playing field for finding new, nuanced flavour combinations. The cocktail's juniper and quinine foundation lends itself to different interpretations – spicy, sweet, floral, citric, bitter – allowing people to fetishise their own individual favourite. Both in its preparation and consumption, it inspires ritual – and people love rituals.
Finally, there's the influence of clever gin makers, who have pushed the spirit's revival by producing an ever-increasing number of premium gins. Unlike many other spirits, gin is not aged, which means gin makers could respond quickly and creatively to the soaring popularity of their product. Catalonia even has its own gin now – Gin Mare – made in a village not far from Barcelona, its aromas reminiscent of Mediterranean herbs.
The gin and tonic has taken root, but whether the current rage of Monday-night parties has the same staying power remains to be seen. The fun of starting the week with a late night might get old, but a good G&T is something to be savoured any day of the week, for a long time to come.
Read more at Time Out Barcelona