Reanimating dead spaces

Ever since 2008's sub-prime collapse in the US, property has been the last sector you'd expect to find silly things like inspiration or optimism. But in London, at least, the crisis has led to creativity. A surfeit of abandoned business premises and shut-down shops has triggered a wave of projects aimed at breathing new life into public spaces. And very often these locations have been reincarnated in inventive, exciting and occasionally subversive contrast to their original purposes.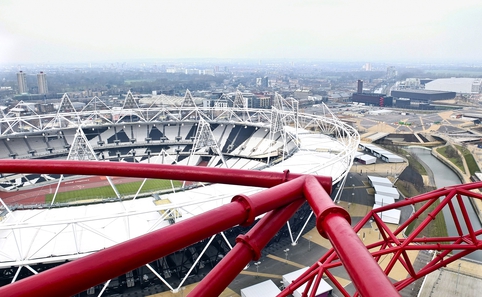 Serving as inspiration for this trend, perhaps, has been London's continuing love affair with its Olympic Park – newly reopened in July this year as a vast public pleasure garden. While the decision to site the Games amid a 2.5km-square welt of polluted wasteland and smelly, stagnant canals was taken before the 2008 crisis, the project has cast a long shadow over urban regeneration in the UK capital. It was little publicised while the Games were on but the park's elegantly landscaped green spaces and promenades sit astride a titanic Victorian sewage pipe, one of the largest effluence conduits in the world. The Olympic Park is urban triage on a grand scale, and a great illustration of how a well-sited Games can boost nearby communities (as well as national debts).
Living and working creatively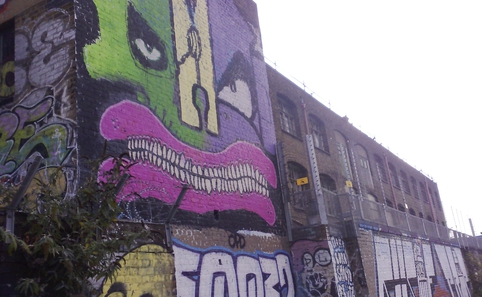 Bordering the Olympic Park to the west is a whole district's worth of repurposed industrial spaces. The derelict canalside factories and warehouses of Hackney Wick have been taken over in the past five to six years by a community of young artists, designers, architects and creative collectives. They are refugees fleeing gentrification in their former East London enclaves but are also drawn by the Wick's devastated, isolated charm. While their presence has done little to reshape the post-zombie-apocalypse look of the area, inside the industrial shells you'll find high-spec studios and cavernous apartment-cum-workspaces where many of the artists live as well as work.

As you might expect, the area is also home to some of London's most spectacular street art.
Displaced performing arts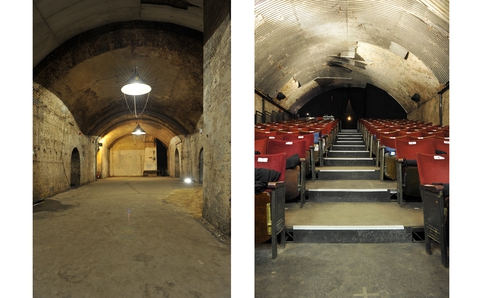 The trend has also permeated London's performing arts scene, which in recent years has embraced 'site-specific' as a by-word for cutting-edge. Wildly off-stage theatre crossed over from the avant-garde into the UK's cultural mainstream back in 2010 with audacious theatre company Punchdrunk's The Duchess of Malfi. In this production, audiences and members of the English National Opera alike had to pick their way through 136,000 square feet of decommissioned pharmaceutical offices in East London's Docklands, which had been transformed into a 16th-century gothic fantasy for the show's widely acclaimed two-week run.

Since then a multitude of empty spaces have been co-opted as stage sets, the stand-out example being the Old Vic Tunnels – a suite of abandoned railway tunnels beneath Waterloo Station which were occupied for what was intended to be a one-off show in 2009 but remained in thespian hands until March this year. In that time it became London's most atmospheric (not to mention damp) theatre and cabaret venue.
Retail reimagined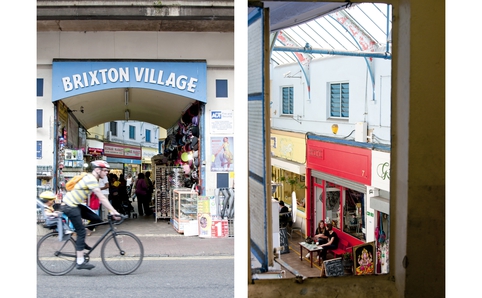 Without a doubt, London's poster child for reinvented space is Brixton Village. Back in 2009 a collective of concerned locals stepped in to revive a dilapidated covered arcade in south London, which had been in decline for decades. What began organically as a series of meet-ups and a Facebook call-out for business ideas to fill abandoned units has, in the space of four years, emerged as one of the most celebrated retail tracts in the UK capital. Time Out London now rates Brixton's artisan food sellers and vintage boutiques above Covent Garden and almost everywhere else as a dining and shopping destination.

'We were trying to generate something based on the existing culture of the area,' says Matt Weston, whose Spacemakers agency was behind Brixton Village's rennaissance, 'rather than bring in culture from elsewhere – like brands or pop-ups that had no connection with the community.' Land values in the area have rocketed thanks to the hip stature Brixton Village now commands – though according to Weston this was never the goal. He points to a multi-storey car park in nearby Peckham, currently being redrawn as an arts centre by the Bold Tendencies agency and Paloma Gormley (Antony Gormely's architect daughter) as the next institution to radically re-energise a London community.
Pride of place

Where most would see tragedy and failure in a row of boarded-up shops, Weston sees an opportunity for social cohesion. He describes Spacemakers as 'regeneration heretics' who in their projects aim to create new, genuine institutions, rather than the temporary 'Botox' solutions of pop-up shops and 'surface-level' high-street redevelopment. Which explains their current projects in two run-down districts of north-west London.

For Cricklewood, long derided as a non-place by the rest of the city, Spacemakers and designer Kieren Jones have come up with the ingenious idea of a mobile town square. It's a self-assembly kit to turn any car park or forecourt into a polygon of municipal pride, comes complete with fold-out town hall and an array of benches – and it all packs down into the back of a rickshaw. It will be touring Cricklewood in August and September.

For Kilburn, meanwhile, they have proposed establishing a micro-university in a disused shopfront. 'Every class,' says Weston, 'will be based on the premise that everything you need to learn is in Kilburn. You might learn typography, but you do it from the neon of Kilburn High Road.'

'The thing that links these projects together, including the Olympics,' he continues, 'is that they're not just surface – they change a place, for better or worse.' It's about getting businesses and institutions started from within communities, in what Weston calls a 'post-retail' economy, rather than imposing them from without – a model that in London has been rewarding its stakeholders with efficiency, sustainability and, in perhaps its most valuable asset, fun.
Read more at Time Out London