Granted, the Tokyo International Film Festival lineup is never going to rival what you'd get at Cannes, Berlin or Venice (or even at TIFF's acronymous rival, Toronto). But let's be fair: there are always some pearls to be found amidst the cinematic slop, and the event offers a virtually unique chance to see Japanese and other foreign-language films with English subtitles. We've sifted through this year's lineup to come up with 25 recommendations, from obtuse arthouse offerings to shameless crowd-pleasers. If you can't find something to your liking here, you probably just don't like movies...

Albert Nobbs
Competition. Director: Rodrigo Garcia. Starring: Glenn Close, Mia Wasikowska, Aaron Johnson
Three decades after playing the role in an off-Broadway production, Glenn Close finally brings George Moore's tale of a gender-bending 19th century butler to the big screen. Though it's had mixed reviews so far, this remains one of the most intriguing films in the competition section.

Between Night and Day
Natural TIFF. Director: Bernando Arellano. Starring: Francisco Cruz, Gabino Rodriguez, Carmen Beato
Bernando Arellano's debut feature about an autistic man escaping from his family and heading to live in the forest has been well received on the festival circuit this year.

Cave of Forgotten Dreams
Special Screenings. Director: Werner Herzog
The Chauvet-Pont-d'Arc Cave in France contains the earliest cave paintings known to man. Werner Herzog's 3D documentary gained exclusive access to the site, and it's mind-blowing stuff.

Chicken with Plums
World Cinema. Directors: Marjane Satrapi, Vincent Paronnaud. Starring: Mathieu Amairic, Edouard Baer, Maria de Medeiros
This live-action adaptation of the graphic novel by Marjane Satrapi looks to be just as good as her previous big-screen outing, the Oscar-nominated Persepolis.

A Ghost of a Chance
Special Screenings. Director: Koki Mitani. Starring: Eri Fukatsu, Toshiyuki Nishida, Kiichi Nakai
The latest comedy from the ever-entertaining Koki Mitani (The Magic Hour) is described as a supernatural legal thriller, and boasts an impressive ensemble cast including Eri Fukatsu, Tadanobu Asano and Hiroshi Abe.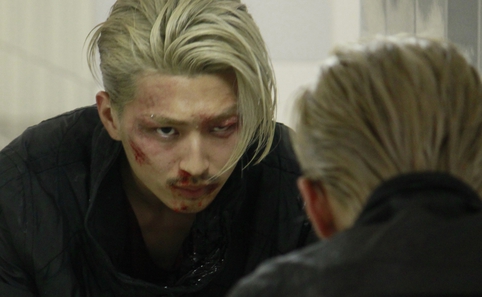 Shota Matsuda in 'Hard Romanticker'. (C) 2011「ハードロマンチッカー」製作委員会
Hard Romanticker
Special Screenings. Director: Gu Su-yeon. Starring: Shota Matsuda, Kento Nagayama, Shido Nakamura
Screen heartthrob Shota Matsuda goes against type to play a teen delinquent in Gu Su-yeon's ultra-violent, semi-autobiographical drama. It's being released under the title Hardromanticcer in Japan.

If a Tree Falls
Natural TIFF. Director: Marshall Curry
Pre-9/11, a radical environmentalist coalition called the Earth Liberation Front was declared America's 'No. 1 domestic terrorist threat'. Oscar-nominated director Marshall Curry chronicles the group's history, focussing on activist Daniel G. McGowan.

Juzo Again
Filmmaker's Angle. Director: Juzo Itami. Guests: Nobuko Miyamoto, Toshiyuki Honda, Shigesato Itoi
TIFF pays tribute to the late Juzo Itami with an all-night screening of three of the peerless satirist and yakuza-baiter's films: pseudonymous 1962 debut Rubber Band Pistol and established classics A Taxing Woman (1987) and Tales of a Golden Geisha (1990).

Land of Oblivion
Natural TIFF. Director: Michale Boganim. Starring: Olga Kurylenko, Ilya Iosifov, Andrzej Chyra
As Japan grabbles with the aftermath of the Fukushima meltdown, Michale Boganim's expansive drama about the Chernobyl disaster promises to be a compelling, if uncomfortable, watch.

Mitsuko Delivers
Special Screenings. Director: Yuya Ishii. Starring: Riisa Naka, Aoi Nakamura, Ryo Ishibashi
We'd watch this purely on the strength of Yuya Ishii's glorious Sawako Decides. The director's latest stars Riisa Naka as a heavily pregnant heroine heading back to her childhood home.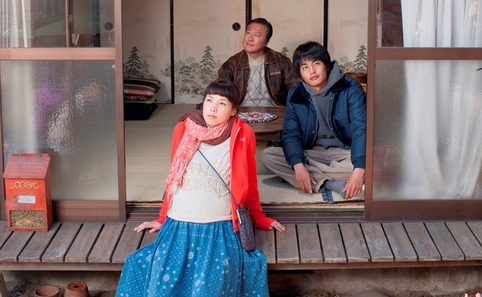 Riisa Naka in 'Mitsuko Delivers'. (C) 2011『ハラがコレなんで』製作委員会
Moneyball
Special Screenings. Director: Bennett Miller. Starring: Brad Pitt, Jonah Hill, Philip Seymour Hoffman
After getting a cool reception at Toronto International Film Festival, this Aaron Sorkin-scripted sports drama went on to find nearly universal acclaim in the States. TIFF's closing film, it certainly looks more tempting than the two openers – The Three Musketeers and 1911.

No Reply
Japanese Eyes. Director: Satoru Hirohara. Starring: Takahiro Sato, Junko Ohta, Ako Masuki
Talented young director Satoru Hirohara won the Dragons & Tigers Award for Young Cinema at last year's Vancouver International Film Festival, aged just 23. This is the world premiere of the follow-up.

Outside Satan
World Cinema. Director: Bruno Dumont. Starring: David Dewaele, Alexandre Lematre, Valerie Mestdagh
...because it wouldn't feel like a real film festival if you didn't watch at least one beautifully shot and totally confounding religious allegory, would it? The latest from The Life of Jesus director Bruno Dumont should be one of this year's most divisive offerings.

Pina
Special Screenings. Director: Wim Wenders
After a string of forgettable dramas, it sounds like Wim Wenders has found his mojo again with this documentary about the late choreographer Pina Bausch, which makes stunning use of 3D.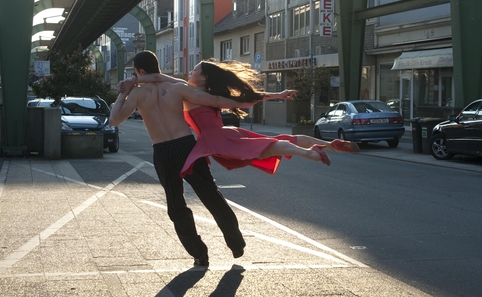 Wim Wenders' 'Pina'. ©2010 NEUE ROAD MOVIES GMBH, EUROWIDE FILM PRODUCTION
Project Nim
Natural TIFF. Director: James Marsh
The latest documentary from the Oscar-winning maker of Man on Wire recalls a 1970s experiment in which a chimpanzee was raised like a human child. Predictably, the humans don't come out in a particularly positive light. Worth watching back-to-back with Rise of the Planet of the Apes, maybe?

Shiiku
Winds of Asia-Middle East. Director: Rithy Panh. Starring: Cyril Guei, Chem Chuop, Soeum Chhoeum
Kenzaburo Oe's novel (known as The Catch in English) has already been adapted for the screen once, by Nagisa Oshima in 1961. In Rithy Panh's version, which is getting its world premiere at TIFF, the action is relocated to war-torn Cambodia.

A Story from Chikamatsu
Kyoko Kagawa Retrospective. Director: Kenji Mizoguchi. Starring: Kazuo Hasegawa, Kyoko Kagawa, Eitaro Shindo
Veteran actress Kyoko Kagawa worked with such cinematic greats as Akira Kurosawa, Yasujiro Ozu and Kenji Mizoguchi. One of the main attractions in TIFF's retrospective is this newly restored version of Mizoguchi's 1954 film, also known as The Crucified Lovers.

Submarine
World Cinema. Director: Richard Ayoade. Starring: Craig Roberts, Yasmin Paige, Sally Hawkins
Debut director Richard Ayoade (from Brit TV series The IT Crowd) has picked up strong reviews elsewhere for his adaptation of Joe Dunthorne's novel, about an awkward teenager worrying over his own virginity.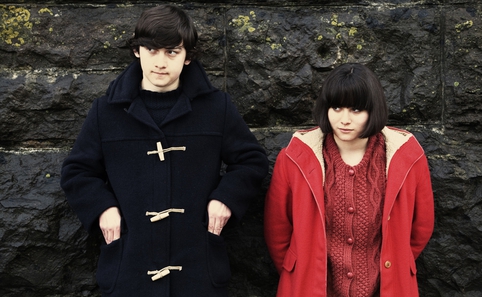 Craig Roberts and Yasmin Paige in 'Submarine'
Tatsumi
Winds of Asia-Middle East. Director: Eric Khoo. Starring: Tetsuya Bessho, Yoshihiro Tatsumi
Yoshihiro Tatsumi's epic, autobiographical A Drifting Life is one of the towering achievements in 20th century comics. Singaporean director Eric Khoo collaborated with the manga artist to bring his work to the big screen, so hopefully he's managed to do it justice.

Tokyo Drifter
Japanese Eyes. Director: Tetsuaki Matsue. Starring: Kenta Maeno
Tetsuaki Matsue won the 'Japanese Eyes' section of TIFF in 2009 with Live Tape, which followed folk singer Kenta Maeno through the streets of Kichijoji in one single, uninterrupted shot. Tokyo Drifter repeats the approach, though it's filmed in an eery post-quake capital.

Trishna
Competition. Director: Michael Winterbottom. Starring: Freida Pinto, Riz Ahmed
Michael Winterbottom has garnered generally favourable reviews for this bold reinterpretation of Thomas Hardy's Tess of the d'Urbevilles, which moves the action to Rajasthan, India. Slumdog Millionaire's Freida Pinto stars as the tragic heroine.

Tyrannosaur
World Cinema. Director: Paddy Considine. Starring: Peter Mullan, Olivia Colman, Eddie Marsan
Actor turned director Paddy Considine won a directing gong at this year's Sundance for his raw, violent drama, which stars fellow filmmaking thesp Peter Mullan.

When Pigs Have Wings
Competition. Director: Sylvain Estibal. Starring: Sasson Gabai, Baya Belal, Myriam Tekaïa
First-time helmer Sylvain Estibal casts a satirical eye over Israel-Palestine relations in this tale of an impoverished fisherman in Gaza attempting to dispose of a pig.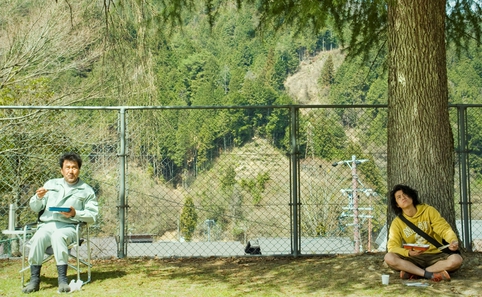 Koji Yakusho and Shun Oguri in 'The Woodsman and the Rain'
The Woodsman and the Rain
Competition. Director: Shuichi Okita. Starring: Shun Oguri, Koji Yakusho, Kengo Kora
Shuichi Okita's follow-up to the entertainingly quirky The Chef of South Polar stars Shun Oguri as a young filmmaker who befriends Koji Yakusho's lumberjack while attempting to shoot a zombie flick in a mountainous village. Barring a major upset, this seems a dead cert for the 2011 Audience Award.

You Are the Apple of My Eye
Winds of Asia-Middle East. Director: Giddens. Starring: Ko Chen-tung, Michelle Chen, Steven Hao
Arthouse it ain't, but Giddens' adaptation of his coming-of-age romcom novel was a huge, crowd-pleasing hit in Taiwan this summer.

Tickets can be purchased in advance via Ticket Pia and Lawson, or on the door on the day of the screening. See the official TIFF website for details.