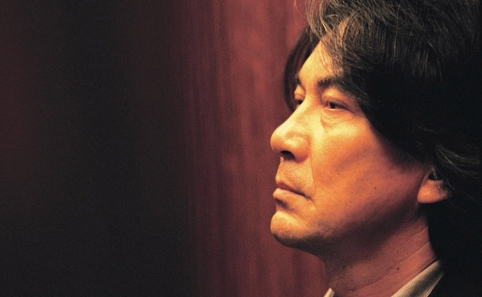 Babel (2006). © 2006 by Babel Productions, Inc. All Rights Reserved.

Koji Yakusho
Like so many of Japan's great leading men, Koji Yakusho got his breaking playing great men, starring as samurai warlord Oda Nobunaga and swordsmen Musashi Miyamoto in NHK period dramas. His varied filmography ranges from mainstream fare like Shall We Dansu? (1996) to dark psychological horror (1997's Cure) and the occasional Hollywood outing (Memoirs of a Geisha, Babel).

Sexiest roles: He got hearts fluttering as an adulterous husband in Lost Paradise (1997), but Yakusho was never sexier than in his scene-stealing role as a gangster with a taste for erotic eating in Tampopo (1985).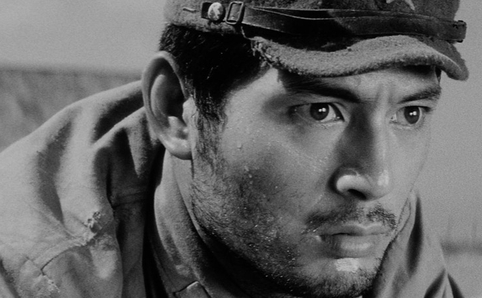 The Human Condition Trilogy © 1959-1961, Ninjin Club

Tatsuya Nakadai
Akira Kurosawa's other leading man of choice easily rivals Toshiro Mifune in stature – and he was the better looking of the two by a long mile. Nakadai starred in Masaki Kobayashi's nine-and-a-half hour war epic The Human Condition (1959), and took the lead in Kurosawa films including 1963's High and Low and the later Kagemusha (1980) and Ran (1985).

Sexiest roles: Has anybody looked better working up a sweat in a dusty kimono than Nakadai did in Yojimbo (1961) or Harakiri (1962)? No, we didn't think so.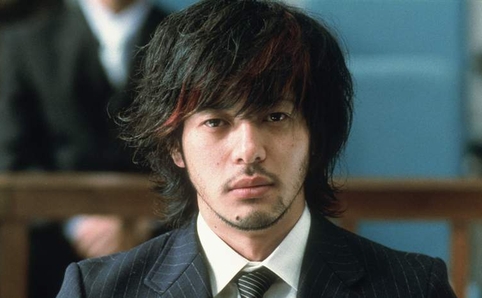 Yureru (2006). ©2006 「ゆれる」製作委員会

Joe Odagiri
Of all the actors glibly described as 'the Japanese Johnny Depp,' Joe Odagiri has perhaps done the most to deserve the title. He started off in kids' TV show Kamen Rider Kuuga before embarking on a film career that's juggled mainstream efforts including Shinobi and Tokyo Tower with edgier fare like Blood and Bones and Sad Vacation. And, yes, he's extremely easy on the eye.

Sexiest roles: Platonic Sex (2001) is a bit of a no-brainer. He was smoking hot as Min Tanaka's young gay lover in La Maison de Himiko (2005), while psychological drama Sway (2006) shows Odagiri at his most smoothly seductive.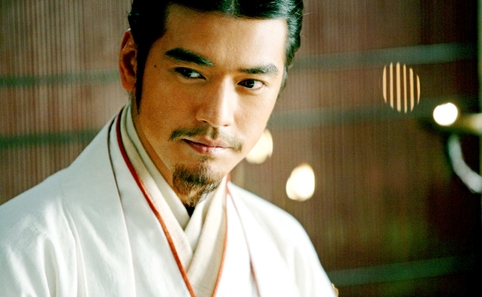 Red Cliff (2008). © Bai Xiaoyan

Takeshi Kaneshiro
He's one of the most bankable film stars in the whole of Asia – though it probably helps that he's obscenely handsome and speaks five languages. Born to a Taiwanese mother and Okinawan father, Takeshi Kaneshiro has managed to sustain careers in the the Hong Kong and Chinese film industries while making occasional forays to Japan.

Sexiest roles: To be honest, we'd take Red Cliff (2008-9) or House of Flying Daggers (2004) over any of Kaneshiro's Japanese efforts. That said, 1998 TV drama Kamisama Mou Sukoshi Dake is still fondly remembered by dewy eyed romantics here.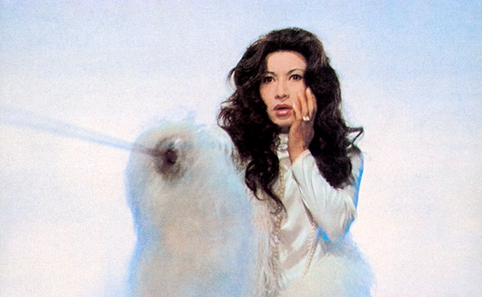 Black Lizard (1968)

Akihiro Miwa
A controversial choice, perhaps: after all, Akihiro Miwa has spent most of his career as a woman. You may not know it from the yellow-maned, mysticism-spouting figure seen on TV now, but he/she was a real looker back in the day. Miwa's long-running acquaintance with author Yukio Mishima has been the subject of much speculation, which just adds to the titillation value.

Sexiest roles: Miwa's only starring roles were in a pair of 1968 films by Kinji Fukusaku: as the glamorous villainess in Black Lizard, based on a play by Mishima, and the femme fatale in Black Rose Mansion. Both are camp as hell, but that probably goes without saying.