The men...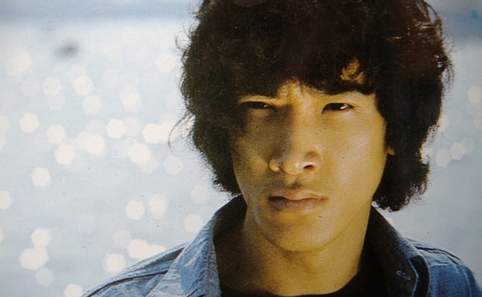 Taiyo ni Hoero (1974)

Yusaku Matsuda
So cool, he even made perms look manly. Yusaku Matsuda was one of Japan's top action stars in the '70s and '80s, best remembered as the scooter-riding bad-ass hero of Detective Story (1979-80). He died from cancer at the comparatively young age of 40, just after making his Hollywood debut as the murderous yakuza Sato in Ridley Scott's Black Rain (1989).

Sexiest roles: For sheer phwoar factor, try his pugilist teacher in The Classroom of Terror (1976) or the anti-hero protagonist of Resurrection of the Golden Wolf (1979). Matsuda got kinkier in later, arthouse fare such as Seijun Suzuki's hallucinatory Heat Haze Theatre (1981) and Wuthering Heights remake Arashigaoka (1988).

The Hidden Fortress (1958)

Toshiro Mifune
Sure, he was the gruff, wild-eyed samurai hero of countless Akira Kurosawa period epics. However, when he wasn't indulging in swordplay, Toshiro Mifune could be a handsome old chap.
Sexiest roles: He's alternately suave and scary in Drunken Angel (1948), and rather dashing as a cop in search of his lost gun in Stray Dog (1949). Then again, we go weak around the knees for a man with a sword, and you can't argue with Mifune's General Rokurota Makabe in The Hidden Fortress (1958).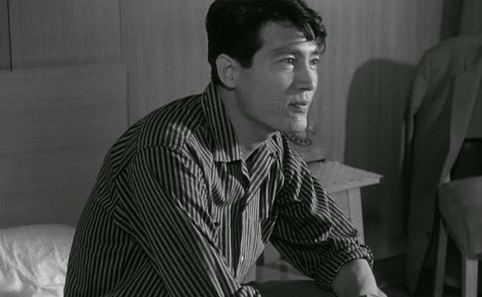 Hiroshima Mon Amour (1959)

Eiji Okada
Whether he was drinking tea in bed with Emmanuelle Riva (Hiroshima Mon Amour) or giving Kyoko Kishida a good scrub (Woman in the Dunes), Eiji Okada spent a good deal of his onscreen life exuding the kind of manliness other men can only fantasise about. The French film even gave him a chance at Hollywood: Marlon Brando handpicked him to co-star in The Ugly American (1963), albeit in the role of Deong, a muscular fellow from the fictional country of Sarkan.

Sexiest role: While there's no doubting his stamina in Woman in the Dunes (1964), the French-speaking tongue, thick head of hair and lightly toned torso in Hiroshima Mon Amour (1959) make him the thinking woman's bit of stuff. A bonafide Japanese sex symbol.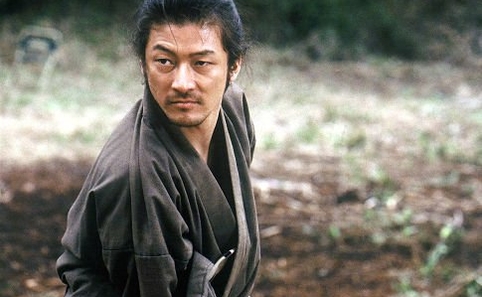 Zatoichi (2003). ©2003 Shochiku

Tadanobu Asano
He's played alcoholics, psychopathic killers, Afro-sporting slackers and Genghis Khan. If Tadanobu Asano is considered one of the sexiest men working in Japanese cinema today, it hasn't been for want of trying to convince the world otherwise. His indie credentials are impeccable, though we've still got no idea how he ended up in Hollywood superhero blockbuster Thor.
Sexiest role: Asano smoulders as Takeshi Kitano's adversary in Zatoichi (2003) and a gay samurai in Gohatto (1999). If you prefer him shaggy and naked, try Screwed (1998) or Rampo Noir (2005) – though we'd hesitate to describe either of these bizarro head-trips as 'sexy' per se.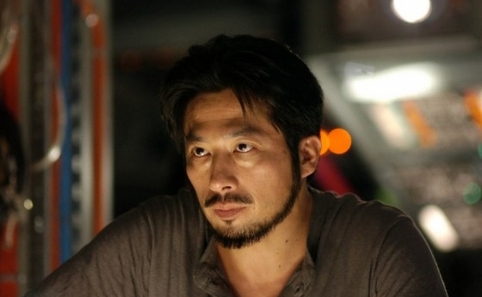 Sunshine (2007). ©2007 Fox Searchlight Pictures

Hiroyuki Sanada
Few Japanese actors can say they've been awarded a foreign order of chivalry, just as very few can maintain this kind of cool into their 50s. Sanada wins on both counts, having received the MBE in 2000 for his role in an RSC production of King Lear, and then crossing the half-century last October. His sexiness is definitely down to innate manliness (see his gruff turn as Ujio in The Last Samurai, 2003) rather than classic good looks, something that we reckon will only develop in his later years. 
Sexiest role: We like a man who is confident enough in his sexuality to take a bit of a risk, so his turn as Anthony Hopkins' gay lover in The City of Your Final Destination (2009) certainly does the trick. However, if you want your Sanada sex bomb more precisely targeted, go for the bondage thriller Murder On D Street (1998). He gets all kinds of naked.