The summer heat is just around the corner, which means the city's many great public pools are gearing up for high season. If you'd rather skip the outrageously priced hotel options and swim on the cheap, these are the ones to go for – admission is usually around ¥500 or less, the atmosphere is laidback and everyone's welcome, from old-timers to families with small children. While some public pools can only be used by the residents of that particular ward or city, our picks are all open to the general public, so there's no stopping you from swimming into shape this summer.
Edogawa-ku Sports Land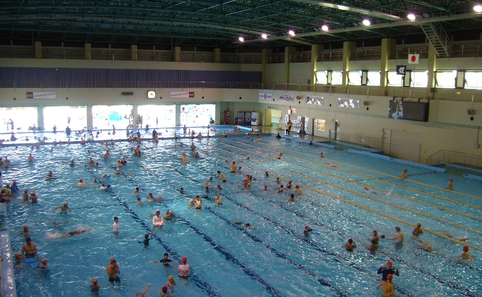 Edogawa-ku's Sports Land opens as a pool during summer and an ice skating rink during winter. It also boasts two children's pools (one of which has slide attached), tennis courts, an area for five-a-side football and a weight training/fitness room. 24-hour paid parking available.
Open: July 1-August 31, 9am-5pm and 6pm-9pm (Thu until 8pm)
Admission: ¥210, children ¥50

Kamakura Park Pool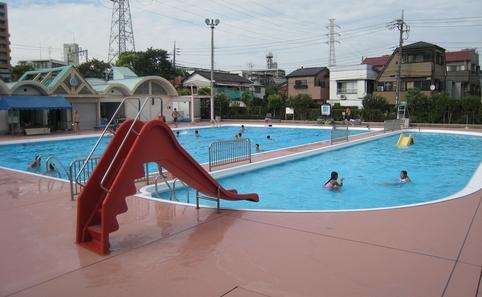 Open only during the school summer holidays, this one is found inside Shibamata's Kamakura Park, which also has a playground and a flower garden. The pool is great for families with small kids, and even has a couple of small water slides.
Open: July 18-August 31, 9.30am-7pm
Admission: For two hours: ¥240, children ¥40

Kanamachi Park Pool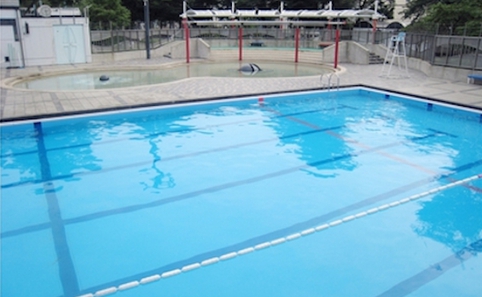 Situated close to the Kanamachi water purification plant, the oldest public park in Katsushika-ku hosts a playground, a small natural pond and this outdoor pool open during the summer months. The main pool is 11m wide and 25m long, and also includes a shallow area for small children.
Open: July 18-August 31, 9.30am-7pm
Admission: For two hours: ¥240, children ¥40

Katsushika City Sogo Sports Center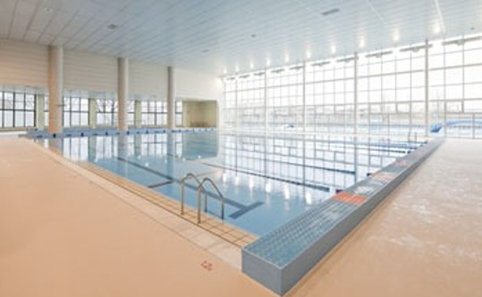 Katsushika's Sogo Sports Center has two pools, with the heated indoor one staying open year-round. This one includes a 25m, nine-lane pool and a smaller pool for children, while the outdoor version is a long (57m) and narrow (3-4m) structure that's especially popular with kids.
Open: Indoor pool year-round 9am-9pm, outdoor pool July 1-September 20 9am-6.30pm
Admission: For two hours: ¥300, children ¥100
Sumida City Gymnasium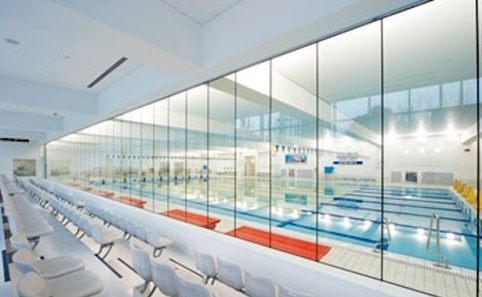 Opened in 2010, this Kinshicho facility houses a 25-metre, seven-lane pool plus a 50cm deep kids' pool and a jacuzzi. Swimming classes are also offered – in Japanese only, natch.
Open: Year-round (closed 3rd Mon of every month), 9am-10.30pm
Admission: For two hours: ¥500, children ¥250

Tatsumi International Swimming Center

Housing two Olympic-sized pools and a diving pool, this futuristic-looking facility often hosts international swimming competitions. Still, the Tatsumi Swimming Center welcomes all comers, as long as you're going on a 'public opening' day (check the website for details).
Open: Year-round, 9am-10.30pm (Sun & hols until 9.30pm)
Admission: ¥600, children ¥260

Tokyo Metropolitan Gymnasium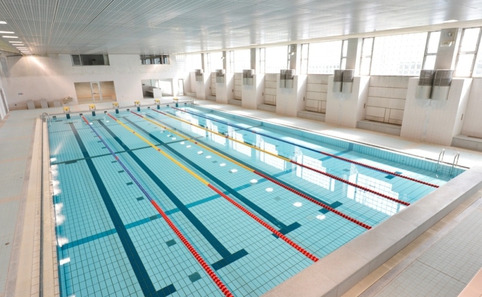 Sendagaya's Metropolitan Gymnasium has two pools, one a 50m, eight-lane Olympic one and the other a 25-metre, six-lane pool. These two and the weight training room can all be used for the ¥600 entrance fee, while all group fitness classes are free for the first 30 minutes (longer classes cost extra, prices from ¥520).
Open: Year-round, 9am-11pm (Sat until 10pm, Sun & hols until 9pm)
Admission: For two and a half hours: ¥600, children ¥260
Aqua Blue Tama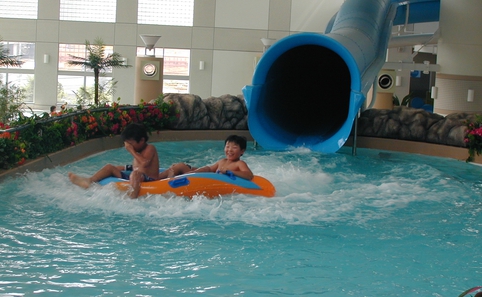 Tama City's indoor swimming centre houses a 50-metre pool, a wave pool, water slides and kids' pools, making it a fun destination for visitors of all ages. There's also a steam sauna, a training room and a small 'sports hall' on the premises. Note that the entrance fee is for two hours during July and August – stay longer and you'll need to pay extra. The pool is closed on July 14, July 28 and August 25.
Open: Year-round, 9am-9.45pm (Sun & hols in Jan-Jun & Sep-Dec 9am-7.45pm)
Admission: ¥600, children ¥300

Minato-ku Sports Centre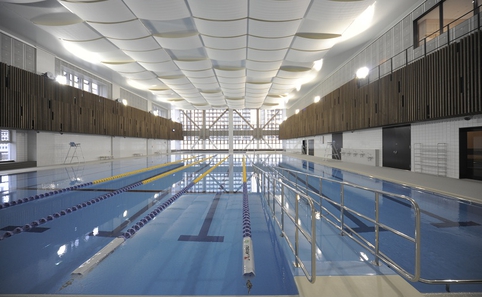 Sports facility close to Tamachi Station, complete with a pool, sauna, weights gym and aerobics classes. Activities like water dancing and water walking can also be attempted.
Open: Year-round, 8.30am-10.30pm (last entry 9.30pm)
Admission: ¥800, children ¥100

Showa Kinen Park Rainbow Pool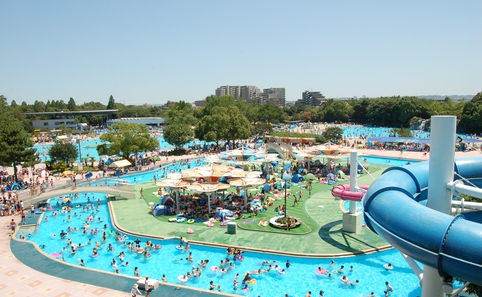 The vast Showa Kinen Park in Tachikawa hosts this massive complex composed of a total of nine pools, a four-lane water slide, wave machines and plenty of space to work on your tan. Crowding can get out of hand here especially on weekends, when you can sometimes barely manage to slip into the water without bumping into fellow swimmers.
Open: July 18-September 7, hours vary by day
Admission: ¥2,300, children ages 6-15 ¥1,200, 4-5 ¥300

By Time Out Tokyo Editors