Everyone keeps telling you how expensive Tokyo is, right? Don't let the naysayers get the better of you. There are ways and means of beating the budget-blowing travel expenses that come with sightseeing around the city and beyond. Here are a few tips to get you started – and scroll down for more articles on cheap travel, food and hotel deals.
JR EAST PASS
Unlimited travel on all JR East Shinkansen (bullet trains) and limited express trains for five consecutive days. Can be used on any five days within the 14-day validity period from the date of issue. Only visitors to Japan are eligible.
¥22,000, www.jreast.co.jp/e/eastpass.

JR KANTO AREA PASS
Three days of unlimited travel on JR East Shinkansen and limited express trains in the Kanto region. Only valid on consecutive days.
¥8,300, www.jreast.co.jp/e/kantoareapass/.

JAPAN RAIL PASS
Can be used on all JR trains – including shinkansen – as well as buses and ferries during the validity period (7, 14 or 21 consecutive days after exchange). Only visitors to Japan are eligible; cannot be purchased within Japan.
¥29,110-81,870, www.japanrailpass.net.

N'EX TOKYO DIRECT TICKET
Fifty percent discount on a one-way ticket for the Narita Express (N'EX) from Narita International Airport (terminals 1 and 2) to major stations in the Tokyo metropolitan area. Not valid for travel to Narita.
¥1,500, www.jreast.co.jp/e/pass/nex_oneway.html.

COMMON ONE-DAY TICKET FOR TOKYO METRO & TOEI SUBWAY
One-day travel on all Tokyo Metro and Toei subway lines.
¥1,000, www.tokyometro.jp/en/ticket/value/1day/.

RINKAI LINE ONE-DAY TICKET
Unlimited one-day travel on the Rinkai line.
¥700, www.twr.co.jp/lg/en/fare.html.

TOEI BUS ONE-DAY ECONOMY PASS
Valid for one-day unlimited use of Toei buses around Tokyo.
¥500, www.kotsu.metro.tokyo.jp/eng/services/bus_ticket.html.

METRO & GRUTT PASS 2014
Combines two Tokyo Metro One-day Open Tickets and the Tokyo Museum Grutt Pass 2014 to provide discounted entry to 78 points of interest around Tokyo. Valid for two months from the date of initial use.
¥2,800, www.tokyometro.jp/en/ticket/value/other/.
TOKYO SKYTREE WITH SUMIDA AQUARIUM
Includes entry to Tokyo Skytree and Sumida Aquarium, and limited one-day railway pass for the area. Valid for one day.
Price varies, tinyurl.com/TOTskytree-sumida.

MT TAKAO TICKET
A one-day round-trip ticket from any station on the Keio or Keio Inokashira lines to Takaosanguchi Station, as well as a one-way or round-trip ticket for the Takaosan Cable Car or Lift.
20 percent discount, www.keio.co.jp/english/riding/discount.html.

This article appears in issue 3 of Time Out Tokyo magazine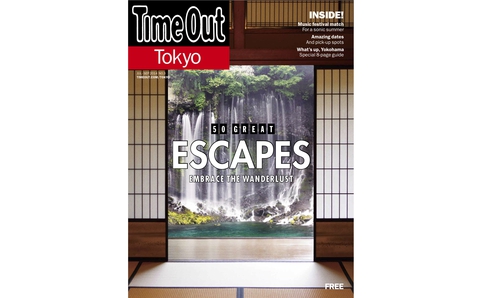 By Time Out Tokyo Editors