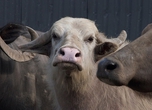 Bestiaire
Natural TIFF | Oct 22 7.50pm; Oct 25 5.10pm
One of the less squirm-inducing inclusions in this year's Natural TIFF section, the narration-free Bestiaire sees director Denis Côté (All That She Wants) apply his talents to man's often unnatural relationship with animals, conjuring striking images in a zoo, taxidermist's and drawing class.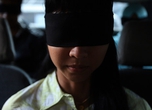 The Blindfold
Winds of Asia-Middle East | Oct 20 5.40pm; Oct 22 1.50pm
In a change of pace for veteran Indonesian director Garin Nugroho – best known for his lavish musical, Opera Jawa – this low-budget drama, shot mainly with non-professional actors, chronicles the recruitment of Islamic extremists.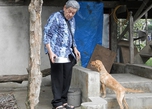 Bwakaw
Winds of Asia-Middle East | Oct 23 10.50am; Oct 26 8.20pm
An unexpected hit in the Philippines – where it's been chosen as the country's submission for the Academy Award for best foreign-language film – Bwakaw draws surprisingly rich returns from its tale of a cranky gay retiree (played by screen veteran Eddie Garcia) and his beloved pet dog.
Farewell, My Queen
Special Screening | Oct 22 5.05pm
Director Benoit Jacquot – something of a dab hand at period dramas – offers an antidote to Sofia Coppola's vapid Marie Antoinette with this gorgeous-looking portrait of the last days of Versailles, as seen from the perspective of a servant girl. Farewell, My Queen was the opening film at this year's Berlin Film Festival.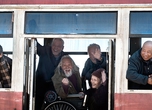 Full Circle
Winds of Asia Middle-East | Oct 25 2.20pm; Oct 27 4.40pm
The Full Monty in an old people's home, anyone? That seems to have been the inspiration for this bittersweet comedy from Zhang Yang (Sunflower), in which a group of senior citizens are reenergised by a quest to take part in a TV variety show contest. (Okay, stripteasing doesn't seem to come into it.)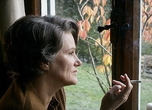 Hannah Arendt
Competition | Oct 21, 11am; Oct 26, 4.15pm
Margerethe von Trotta's superior biopic tackles a complex, resolutely unsexy subject: Hannah Arendt, the German Jewish philosopher who coined the phrase 'the banality of evil' in her reporting on the Adolf Eichmann trial. Hannah Arendt got good reviews when it screened at Toronto International Film Festival last month, especially for Barbara Sukowa's commanding lead performance.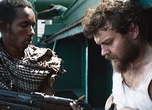 A Hijacking
Competition | Oct 20, 10.45am; Oct 22, 5.50pm
For his second directorial outing, crack Danish screenwriter Tobias Lindholm turns a ship hijacking into a tense procedural thriller, flitting between the vessel itself and the boardroom negotiations taking place back home. Very topical, for sure, but if the trailer is anything to go by, A Hijacking also looks pretty damn exciting.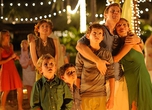 The Impossible
World Cinema | Oct 21 4.50pm; Oct 24 6.35pm
In light of the events of last year, it'll be interesting to see if local audiences can handle J.A. Bayona's gut-wrenching recreation of the 2004 Asian tsunami. Naomi Watts and Ewan McGregor star as the real-life parents who are separated by the disaster while on holiday in Thailand.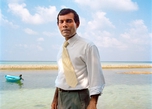 The Island President
Natural TIFF | Oct 22 4.15pm; Oct 26 5.10pm
Mohamed Nasheed ended 30 years of dictatorship when he became president of the Maldives in 2008, only to find himself fighting for the very survival of his country in the face of rising sea levels. This remarkable story provides the basis for Jon Shenk's documentary – too bad that its subject has since resigned from his job.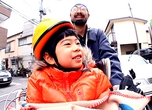 Japan in a Day
Special Opening | Oct 20 11.15am
Ridley Scott acted as executive producer for this crowd-sourced film, collecting footage from the first anniversary of the March 11 quake and tsunami. It may prove to be a cathartic watch for anyone who was here when the disaster happened, though the trailer has a sickly-sweet feel to it that suggests otherwise.
Midnight Screening: Corman's Way
Special Presentation | Oct 27 11pm
Hailed by some as a pioneer of independent cinema, dismissed by others as a peddler of schlock, Roger Corman was an unusual choice to head the jury at this year's fest. Get acquainted with some of his oeuvre at this all-night screening, featuring his 1971 film Von Richthofen and Brown (aka The Red Baron) and two that he produced, Piranha (1978) and Monster: Humanoids from the Deep (1980).
No
Competition | Oct 25, 6.30pm; Oct 27, 11.30am
The final – and best – film in Pablo Larrain's trilogy about Augusto Pinochet chronicles the popular movement, assisted by Gael García Bernal's skateboard-toting ad exec, that forced the Chilean dictator out of power in 1988. No might have an edge over other films in this year's competition: it's already picked up the Art Cinema Award in the Directors' Fortnight at Cannes.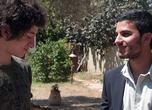 The Other Son
Competition | Oct 20, 5.45pm; Oct 26, 19.35pm
After When Pigs Have Wings proved a crowd favourite at last year's fest, here's another (surprisingly feelgood) film about the Israel-Palestine conflict, this time focusing on two families on either side of the divide who discover that their sons were swapped at birth. Advance reviews suggest that it's another goody, with strong performances and a layered, un-preachy script.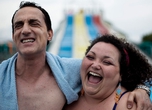 Reality
World Cinema | Oct 21 10.20am; Oct 23 3.15pm
In his follow-up to 2008 Mafia drama Gomorrah, Matteo Garrone tackles a different – but equally pernicious – force in Italian society: reality TV. This satirical tale of a fishmonger obsessed with getting on Big Brother may want for subtlety, but it's proved a hit at other festivals, picking up the Grand Prix at this year's Cannes.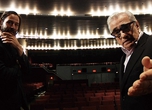 Side by Side
World Cinema | Oct 26 6pm
With his long-awaited 47 Ronin movie reportedly stuck in production hell, Keanu Reeves has found time to produce this timely – and highly watchable – documentary about the emergence of digital filmmaking. Martin Scorsese, James Cameron and David Lynch feature amongst the talking heads.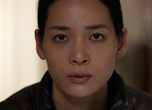 Since Then
Japanese Eyes | Oct 21 6.20pm; Oct 24 1.50pm
One of a number of films in this year's festival to deal with the aftermath of March 11, this drama by Makoto Shinozaki (Tokyo Island) focuses on the relationship between a woman living in Tokyo and her Tohoku-based boyfriend, who's left mentally scarred by the disaster. It's being shown in a double bill with Norio Enomoto's Something Wicked Comes Over the Wall, which also looks intriguing.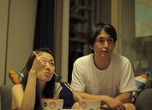 Sleepless Night
Winds of Asia-Middle East | Oct 23 9.25pm; Oct 27 7.40pm
After getting warm reviews for his 2009 debut, Eighteen, writer-director Jang Kun-Jae seems to be continuing his winning streak with this low-key, beautifully played portrait of the lives of a newly married couple.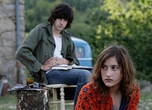 Something in the Air
World Cinema | Oct 24 12.40pm; Oct 28 7.50pm
Olivier Assayas follows up his acclaimed 2010 mini-series, Carlos, with another depiction of '70s revolutionary foment – this time following a group of student activists in Paris. The semi-autobiographical Something in the Air won the best screenplay award at Venice.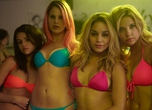 Spring Breakers
World Cinema | Oct 21 9.35pm; Oct 24 9.35pm
Formerly clean-cut screen stars Selena Gomez and Vanessa Hudgens get seriously trashy in Harmony Korine's lurid, ultra-shallow tale of bikini-clad teens gone wild. The sleaziest film in this year's TIFF lineup (move over, Roger Corman!) is leant added weirdness by James Franco, playing a cornrow-sporting, silver-toothed drug dealer.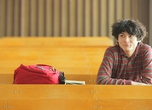 A Story of Yonosuke
Special Screening | Oct 27 4.35pm
Director Shuichi Okita won the Special Jury Prize at last year's festival for his endearing The Woodsman and the Rain. His follow-up casts rising stars Kengo Kora and Yuriko Yoshitaka (both capable of elevating the flimsiest of material) in an adaptation of Shuichi Yoshida's coming-of-age novel.
Sue, Mai & Saw: Righting the Girl Ship
Special Screening | Oct 24 5.45pm
The first screen adaptation of Miri Masuda's popular Su-chan manga series boasts an impressive cast in the form of Kou Shibasaki, Maki Goto and Shinobu Terajima, but it remains to be seen whether director Osamu Minorikawa (who doesn't much of a track record for this kind of stuff) fares with the material.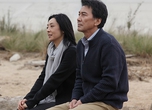 A Terminal Trust
Special Screening | Oct 24 1.30pm
Trust director Masayuki Suo to reunite the stars of his most popular film for a cheery romantic drama about assisted dying. Shall We Dance? leads Tamiyo Kusakari and Koji Yakusho play a doctor and her terminally ill patient, with a support cast including Tadanobu Asano and Takao Osawa.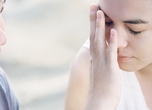 Touch of the Light
Winds of Asia-Middle East | Oct 22 4.50pm; Oct 26 2pm
Taiwan's submission for best foreign-language film at next year's Academy Awards tells the story of real-life blind piano prodigy Huang Yu-Siang, with the man himself in the lead role – a daring gambit that appears to have paid off.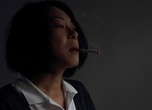 Where Does Love Go?
Japanese Eyes | Oct 22 8.05pm; Oct 25 11.30am
In an impressively quick turnaround, Bunyo Kimura (Hebano) has managed to crank out a low-budget drama based on the life of Aum Shinrikyo member Makoto Hirata (who turned himself in on New Year's Eve last year) and the woman who lived with him during his 17 years on the run.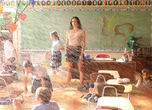 Yellow
Competition | Oct 21 1.40pm; Oct 22, 11.15am
Nick Cassavetes edges further away from his father's shadow with Yellow, his boldest and barmiest film to date. The director's wife, Heather Wahlquist, stars as a substitute teacher who finds solace from her real-world problems in fantasies that are elaborately depicted on screen. Likely to polarise audiences, to put it mildly.

Tickets go on sale from October 6. See http://portal.tickebo.jp/pc/en/1210-tiff/ for details. Tokyo International Film Festival runs from October 20-28